Pampering Gift Boxes » Chocolate Pampering Gifts
All our chocolate pampering presents, which include Galaxy®, Cadbury and Maltesers® chocolates, are gift wrapped, hand tied with luxury ribbon then securely boxed with a gift card personalised with your own message.
Looking for more gifts for boys? - Try our gifts for men range of presents.
UK Delivery Options
Standard UK Delivery is £4.95 and your gift will be delivered in 2-3 working days.
You might also be interested in these gifts: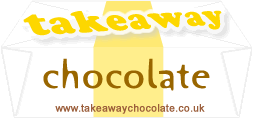 If you are looking for small novelty chocolate gifts please try our Takeaway Chocolate website, choose their favourite chocolate and send a fun chocolate gift with UK delivery.