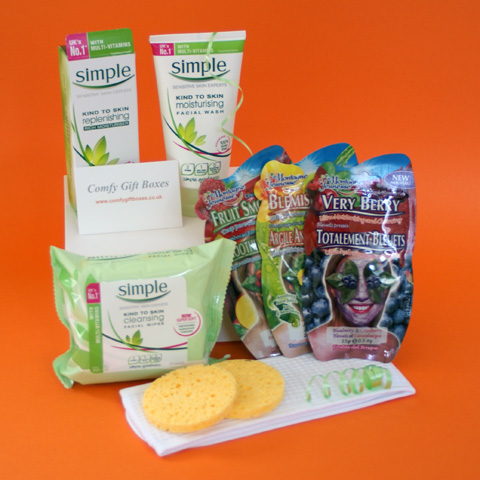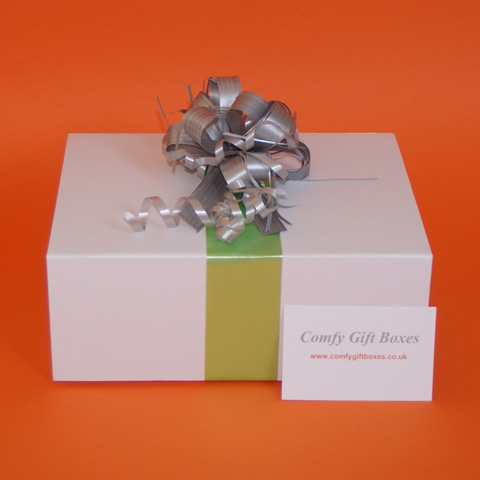 Night In Facial Pampering Gift Box
£28.99 plus delivery
In stock ready to be packed and wrapped
Same day despatch if ordered before 12 noon
Night In Facial Pampering Gift Box
£28.99
Our Night In Facial Pampering Gift Box includes:
Simple™ Kind To Skin Cleansing Facial Wipes
Simple™ Kind To Skin Moisturising Facial Wash 150ml
Simple™ Kind To Skin Replenishing Moisturiser 125ml
A selection of 3 Montagne Jeunesse Face Masks
Hydrea London Waffle Hair Band
Facial Sponges
Facial massages are said to significantly reduce anxiety and negative moods, they also help to make skin feel cleaner, softer, nourished and healthy. This facial pampering gift box has all they need to give their skin a well deserved pick me up resulting in a happy glow they will love.
Free gift wrapping and gift card
This night in facial pamper treat is presented in a pure white gift box with a magnetic lid, this is lined with tissue paper, wrapped with light green ribbon and then finished with a silver bow.
UK DELIVERY

Your gift will be delivered
in 2 - 3 working days
FREE WRAPPING & GIFT CARD
All Comfy Gift Boxes are carefully gift wrapped for you, then securely packaged ready to be delivered with a gift card personalised with your own message.
PAY SECURELY