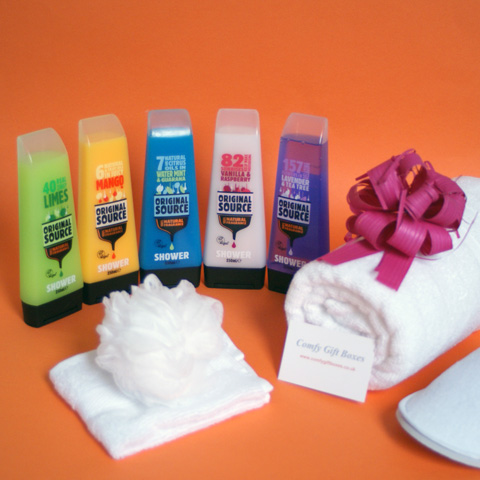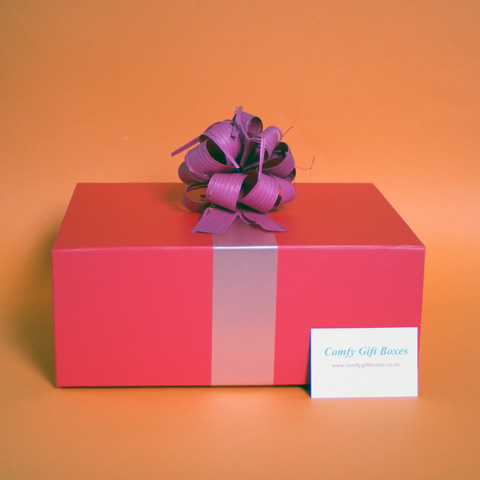 Shower Time Pamper Gift Set
£26.99 plus delivery
In stock ready to be packed and wrapped
Same day despatch if ordered before 12 noon
Shower Time Pamper Gift Set
£26.99
Our Shower Time Pamper Gift Set includes:
Original Source 100% Natural Fragrance Shower Gel x 5

Water Mint & Guarana, Vanilla & Raspberry, Lavender & Tea Tree, Mango and Lime

Pure White 100% Cotton Bath Towel
Pure White 100% Cotton Flannel
Cleansing Body Polisher
White Towelling Spa Slippers
A nice hot shower is said to help calm the mind while invigorating the body. So whether it's early in the morning to kick start the day or last thing at night to relax before bed, having a shower has got to be good for you and this bright pamper gift set will make it more fun.
Free gift wrapping and gift card
This shower time pamper gift set with a colourful selection of shower gels to suit any mood includes some spa slippers to give that relaxing spa feel, is presented in a large, bright pink gift box with a magnetic lid, it is lined with pink and ivory tissue paper, the contents are then carefully added and the gift box is tied with pink ribbon finished with a matching pink bow.
UK DELIVERY

Your gift will be delivered
in 2 - 3 working days
FREE WRAPPING & GIFT CARD
All Comfy Gift Boxes are carefully gift wrapped for you, then securely packaged ready to be delivered with a gift card personalised with your own message.
PAY SECURELY