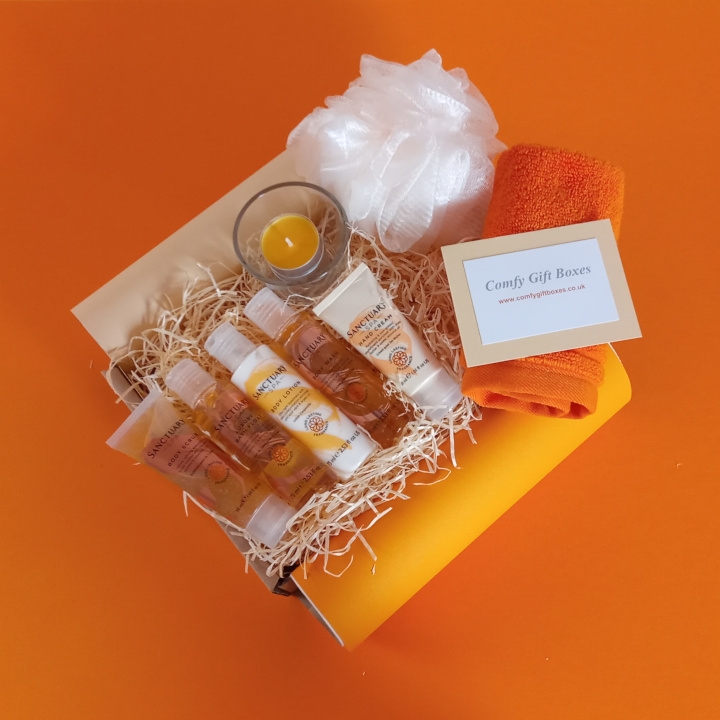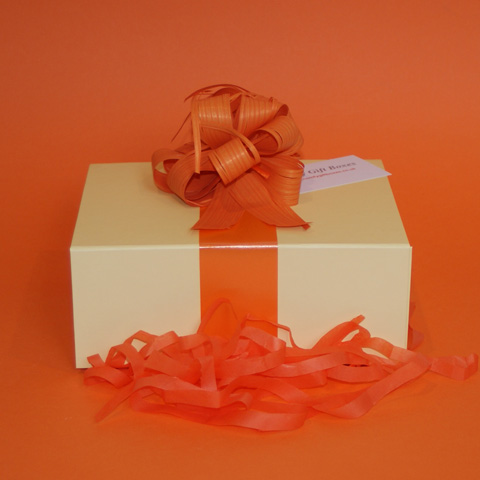 Spa Evening Pamper Gift Box
£28.99 plus delivery
In stock ready to be packed and wrapped
Same day despatch if ordered before 12 noon
Spa Evening Pamper Gift Box
£28.99
Our Spa Evening Pamper Gift Box includes:
Sanctuary™ Spa Foaming Bath Soak 75ml
Sanctuary™ Spa Body Wash 75ml
Sanctuary™ Spa Body Scrub 50ml
Sanctuary™ Spa Body Lotion 75ml
Sanctuary™ Spa Hand Cream 30ml
Sanctuary™ Spa Body Scrub 50ml
Soft 100% Cotton Face Cloth
Exfoliating Gloves
A lady needs a pamper every now and again, hectic work schedules or just daily life means there's not always time for a spa day out so our spa evening pamper gift box for her is the next best thing. Send this present to spoil her and give her all she needs for a relaxing evening of self pampering at home.
Free gift wrapping and gift card
This pamper gift is presented in a cream gift box with magnetic lid, this is lined with orange tissue paper, the pampering products are carefully added, the box is wrapped with orange ribbon and finished with a matching bright orange bow.
See all Comfy Gift Boxes or you might also be interested in these gifts:
We offer lots of presents for her, below are some of our pampering gift ideas, ideal treats to send to family members, wives or girlfriends to give them a night of pampering. We also have pamper gifts with chocolate for girls who like a sweet treat with some self pampering at home.
UK DELIVERY

Your gift will be delivered
in 2 - 3 working days
FREE WRAPPING & GIFT CARD
All Comfy Gift Boxes are carefully gift wrapped for you, then securely packaged ready to be delivered with a gift card personalised with your own message.
PAY SECURELY